The Worst Value Midsize SUV?
The idiots at
Consumer Reports
are at it again. They're notorious for their disparaging reviews of vehicles, and their latest fluff piece shows just how uninformed they are.
As reported by AutoGuide
,
CR
's most recent article on automotive sensationalism is a Top-10 list of new cars that they claim are the worst value, supposedly taking into account the costs of depreciation, maintenance, operating costs, and resale value in addition to the obvious initial purchase price.
CR
claims to have determined the five-year cost-of-ownership for each vehicle and ranked them accordingly to determine which vehicles in today's market gives you the worst bang for your buck.
Consumer Reports
named the Jeep Wrangler Unlimited Sahara as the lowest-ranking midsize-SUV value
, which is not just surprising but completely absurd. The experts pretty unanimously disagree with
CR
.
Kelley Blue Book
is universally recognized as
THE
go-to source for automotive valuation. For four consecutive years they have awarded the Wrangler their Best Resale Value award They recently published the following
summary of the Jeep Wrangler JK
:
After decades of development and history, the 2014 Jeep Wrangler SUV remains faithfully true to its hard-earned and thoroughly-deserved reputation as the universal standard for off-road vehicles. The Jeep Wrangler line offers something for everybody, from a basic 2-door Sport with a soft top, to the go-where-the-trails-aren't Rubicon. If you need more room the longer Wrangler Unlimited offers four doors and other features, but with the same level of off-road prowess. The engine is Chrysler's highly-commendable 3.6-liter Pentastar V6, which delivers plenty of power and noteworthy fuel economy, and the Wrangler is also one of the few remaining vehicles that's available with a manual transmission. That's why we named it one of the 10 Best SUVs Under $25,000 for 2014.
And unlike some very narrow automotive niches in which there are not many offerings thereby virtually guaranteeing a Top-10 inclusion, the midsize-SUV market is the hottest, fastest-growing segment in America with numerous competitors. In their
introduction to their 10 Best SUVs Under $25,000 story
, Kelley Blue Book had this to say:
Today's market of right-sized SUVs offers a little something for everyone: Utility, style, fuel economy, and in some cases, a healthy dose of excitement. There are also more options to choose from than a Vegas buffet, which is why we've assembled our 2014 list of the ten best SUVs under $25,000.
In naming the Wrangler to this 10 Best list, Kelley Blue Book
specifically made these statements
about the Wrangler:
There's something to be said for an SUV that can take you to the ends of the earth and back for less than $25,000. Little known fact: the 2014 Jeep Wrangler also boasts some of the highest resale values in the industry.
. . .
Wranglers enjoy historically high resale values, with 3-year-old examples projected to return almost 60 percent of their original window sticker.
But they didn't stop there; in their
overall 10 Best Resale Value list
, which includes cars and trucks of all types, the Wrangler ranked #3. In explaining the ranking, they said:
The Jeep Wrangler isn't just one of the world's most famous off-roaders, it's also a perennial resale value standout.
Another automotive valuation expert,
NADA Guides
, provides a
detailed breakdown of the Wrangler's cost of ownership
. Taking even more factors into consideration than
Consumer Reports
' claims, their overall ranking of the Wrangler Rubicon is
GOOD
, or a 4-out-of-5 ranking.
As far as insurance rates are concerned, Auto Guide has reported that
Insure.com has determined
that the 2014 Jeep Wrangler Sport is
the least expensive vehicle to insure
in America.
So according to the automotive valuation experts, at an incredibly affordable purchase price, the Jeep Wrangler offers a widely-configurable platform with a proven track record of reliability due to its simplicity and extra-tough component set, which makes it the most-fun vehicle in its segment and a history of very high resale value, further enhanced by its cheap insurance rates.
What vehicle does
Consumer Reports
claim is the Best Value Midsize SUV? The Toyota Highlander: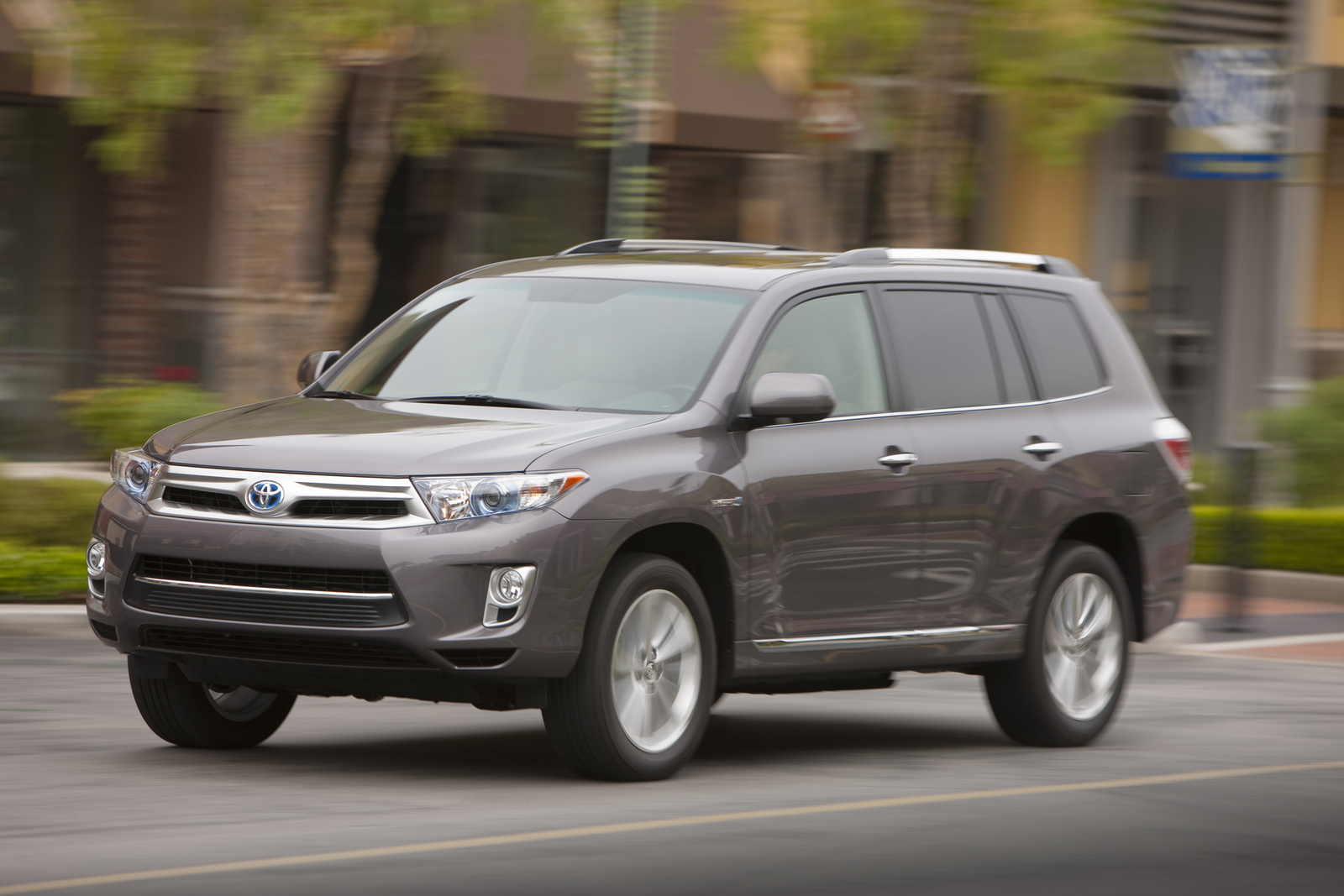 The Wrangler's most formidable competitor - the Highlander
Truth be told, the Wrangler cannot really be compared to other similarly-sized, similarly-priced vehicles because it is an entirely different kind of vehicle. Almost all small and midsize SUVs are really "crossovers" that are nothing more than tall AWD wagon versions of the sedans with which they share a platform; they may or may not be dressed-up to look like a tough offroad vehicle, but under the skin they are nothing more than a street-biased car with offroad capability an afterthought at most.
The Toyota Highlander is literally a Toyota Camry Wagon with optional AWD. The Wrangler, on the other hand, is a purpose-built truck. It boasts a ladder frame, a part-time 2-speed transfer case, solid axles front and rear, a removable top, a heavy-duty roll cage, lots of skidplating, and knobby tires. Offroad capability was its engineers' primary focus, with street-friendly performance a close second. The Toyota Highlander was not designed with any consideration for offroad performance.
Sorry,
Consumer Reports
: the Jeep Wrangler does
not
compete against the Toyota Highlander. If someone is shopping for a Camry Wagon,
of course
they're going to find the Wrangler to be "too truck-like."
The Wrangler's closest competitor anywhere near its price segment is the Toyota FJ Cruiser, which lacks the mandatory solid front axle and suffers from numerous other compromises when it comes to offroad performance. It's also being discontinued this year due to poor sales, while
Jeep can't seem to build enough Wranglers to keep up with demand
.
There is only one vehicle on the market that is a true match for the offroad equipment and offroad capability of the Wrangler: the Mercedes-Benz G550 Geländewagen. These vehicles are so closely matched that from afar, they can be difficult to distinguish between:
Mercedes Geländewagen and Jeep Wrangler
But in addition to being near clones in appearance, they both offer heavy-duty solid axles front and rear, heavy-duty body-on-frame construction, a 2-speed transfer case, undercarriage skidplates, differential locks front, center, and rear, and four doors with room for five passengers. The Mercedes V8 produces more horsepower and torque than the Jeep's V6, but consumes significantly more fuel in the process. Only the Jeep offers the choice of a manual or automatic transmission. Or a short-wheelbase version. Or a removable hardtop. Or a softtop. Or a 4:1 low-range transfer case. Or rock sliders. Or a roll cage. Or offroad tires. Or many aftermarket options for upgrades. But the Mercedes is still the only vehicle in the U.S. market that's actually comparable to the Jeep.
Jeep Wrangler and Mercedes Geländewagen
I've already written
about
Car and Driver Magazine
's
comparison test of the Wrangler Unlimited and Geländewagen
which goes in-depth to demonstrate how closely-matched these two vehicles are in both on- and off-road performance, so I'll limit this report to refuting
Consumer Reports
' singular claim that the Wrangler is the Worst Value Midsize SUV. Let's look at their comparative values:
NADA Guides provides cost of ownership information and allows you to compare vehicles side-by-side. Their data for the
Wrangler
and the
Geländewagen
indicates that the Jeep is a substantially better value. Starting off with an MSRP of $34,795 for a Wrangler Rubicon Unlimited, the Jeep costs approximately
$79,000 less
than Mercedes' MSRP of $114,200 for a G550. The 5-year cost of ownership is also a staggering difference, with the Jeep's cost at $46,058 being roughly
$67,000 less
than the Mercedes' cost at $113,381.
Given their mechanical similarities, the Jeep wins on value by a tremendous margin.
Is it silly to compare a $35k vehicle with a $114k vehicle? Perhaps. But at least the Jeep and the Mercedes are nearly identical both mechanically and visually, and from a logical standpoint they are direct competitors. For the type of person who needs the mechanical features of the Jeep, the Mercedes-Benz is only one other vehicle that even comes close; it just happens to offer some extra
frou-frou
accessories and a higher level of brand cachet.
Conversely, the Jeep has exactly nothing in common with the Highlander (or any other vehicle against which
CR
compared it) except for its price, and few people will ever cross-shop a Wrangler with a Highlander. We may as well compare the Jeep to a Mazda Miata if we're comparing vehicles based on cost alone.
Regardless of
CR
's decision to compare such dissimilar vehicles, both hard numbers and industry experts demonstrate that the Wrangler is a tremendous value; this begs the question why would
Consumer Reports
publish such a ridiculous article? Let's just say they have a history of publishing sensationalist reports, creating a trash-media frenzy, and making a tidy profit from all their new subscribers:
The next time you're looking for information on vehicles, don't allow yourself to be misled by
Consumer Reports
.
As I've illustrated before
, you will be much better served by avoiding misinformed journalists and biased agencies and going straight to the experts and enthusiasts.