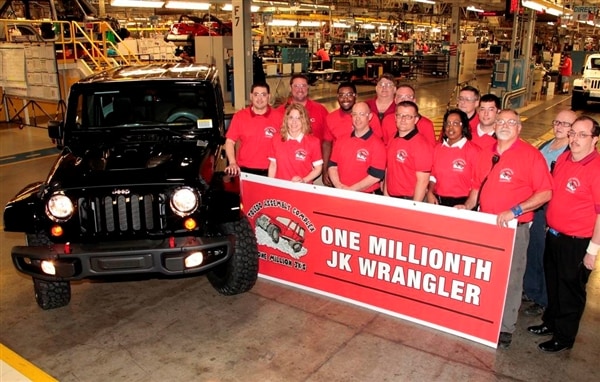 Wards Auto is reporting
that Chrysler's Jeep assembly plants in Detroit (Grand Cherokee) and Toledo (Wrangler) will remain open through the summer instead of closing like usual for a brief summer break as with the majority of the auto maker's other facilities. Fiat/Chrysler has been struggling to keep up with North American demand for the two popular Jeep models, and with the brand's explosive growth in Europe and China they need all the production capacity they can come up with to keep up with demand.
Engine and transmission assembly plants will also remain operating to continually supply these components to the vehicle assembly plants.
I've
reported
before
about the insatiable demand for the Wrangler, so it's nice to see Jeep's employees will be able to take advantage of extra work while many other Americans are continue to hurt for employment during this recession.