Jeepolog and Jalopnik have both published articles on the Jeep J8 Storm 3 Type R built by
AIL of Nazareth in Israel for the Israeli Defense Forces. It is intended as a replacement for the HMMWV (Humvee) in Middle-Eastern desert duty.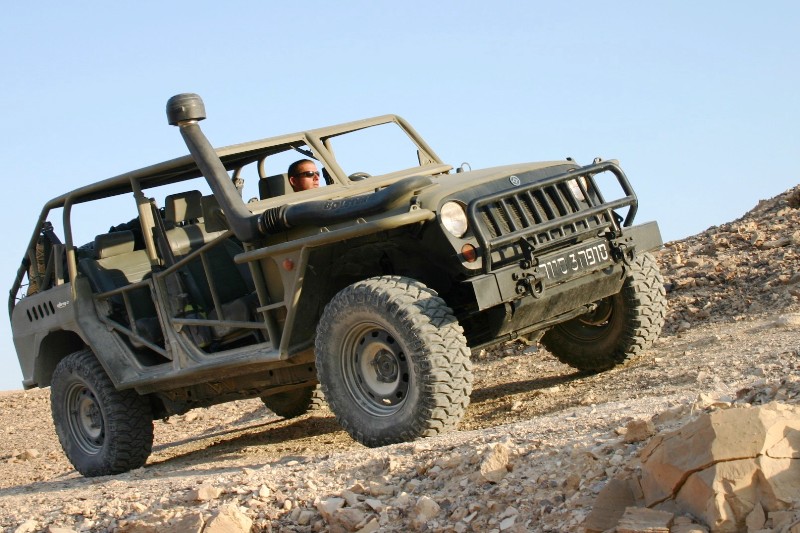 Like other J8-based military Wranglers, the Storm 3 Type R comes equipped with a VM Motori 2.8-liter turbodiesel engine and a leaf-sprung Dana 60 rear axle and coil-sprung Dana 44 front axle, both with Trac-Lok limited-slip differentials.