Now that I've determined what size tires tires I want to fit on my Jeep, I can start selecting from the dozens of different tread patterns available in that size:
I've almost always chosen mud-terrain tires for my various 4x4s because I am one of the few who actually needs an aggressive tire for off-road performance. I have used a wide variety of all-terrain and mud-terrain tires over the years on my previous vehicles:
BFGoodrich All-Terrain T/A KO

BFGoodrich Mud-Terrain T/A KM

BFGoodrich Trail T/A

Cordovan Wild Trac MT

Dunlop Mud Rover

General Grabber AT2

Interco Super Swamper TSL Radial

Interco Super Swamper SSR (5 sets)

Interco Super Swamper TrXus M/T

Interco Super Swamper Irok Radial

Pro Comp Xtreme M/T

Treadwright Guard Dog M/T

Yokohama Geolandar AT
I have also studied how countless other tires on my friends' vehicles have performed on the street and trail. Everyone loves how aggressive mud-terrain tires look, but they aren't necessarily the best choice for a multipurpose on/off-road vehicle. I have to keep this in mind as I plan my Jeep's buildup, because selecting the wrong set of tires can be a noisy, uncomfortable, and expensive mistake.
M
y Jeep is being built with form following function. It will see lots of off-road mileage, but it will also serve duty as a daily driver and long-distance road trip vehicle. As such, I have no choice but to take road performance into serious consideration; I can't let looks or "coolness factor" on the Internet forums steer me in the wrong direction.
Many people have no idea what a huge difference in performance there can be between the various types of tires. Mud-terrain tires perform great off-road - especially in loose soil, mud, and jagged rocks where the large tread blocks and wide voids between them claw at the surface and make the most of what little traction is available. The tradeoff comes on the street, where these aggressive tires are noisy, rough, hard to balance, and are oftentimes out-of-round. Their discomfort may be tolerable for short drives or a non-issue for trailer queens, but for a vehicle that's going to see daily-driving and road-trip duties, this is unacceptable.
All-terrain tires sacrifice traction in sloppy terrain with their smaller tread blocks and narrower voids. The tradeoff is better comfort, handling, longevity, and traction in every other type of terrain. All-terrain tires are usually siped heavily, which further enhances traction - especially on wet, snowy, and icy terrain where mud-terrain tires are at their worst. They do great in most off-road terrain - much better than most people would give them credit for.
You can read more articles regarding all-terrain versus mud-terrain tires here and here. JP Magazine (37 tires reviewed in the March 2012 issue) and Four Wheeler Magazine (33 tires reviewed in the April 2012 issue) both recently published huge tire comparison articles that might also be helpful in making your own informed tire decision. I highly recommend subscribing to those magazines. Even with my years of experience in the off-road world, I am still educated and entertained by my magazine subscriptions.
Even with knowledge of the above-mentioned traits and extensive experience with the full spectrum of off-road tires, I was still having trouble coming to a decision between mud-terrain and all-terrain tires for my own needs. I decided to make a list of my priorities to help me determine what's truly best for my needs:
I hate mud. I avoid driving in mud. Mud performance is not highly important to me.

This is my daily driver. Traction on pavement must be prioritized.

I'm building a no-compromises Jeep, therefore zero tolerance for tire vibrations.

With a cabin in the Sierra Nevada mountains, traction in snow and ice are critical.

Durability and grip on the slick granite of the Rubicon Trail are a necessity.

Mud and soft soil are unavoidable, so an aggressive tread pattern is a must.
An aggressive all-terrain tire sounds like it would be the better fit for my needs. I considered numerous AT's, but narrowed it down to two:
BFGoodrich Radial All-Terrain T/A KO: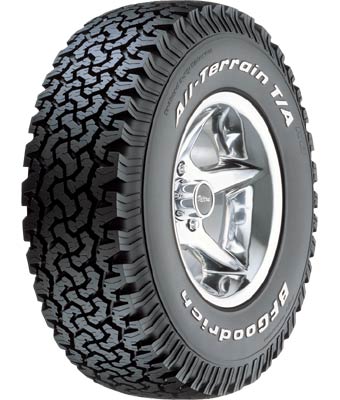 Falken Wildpeak A/T: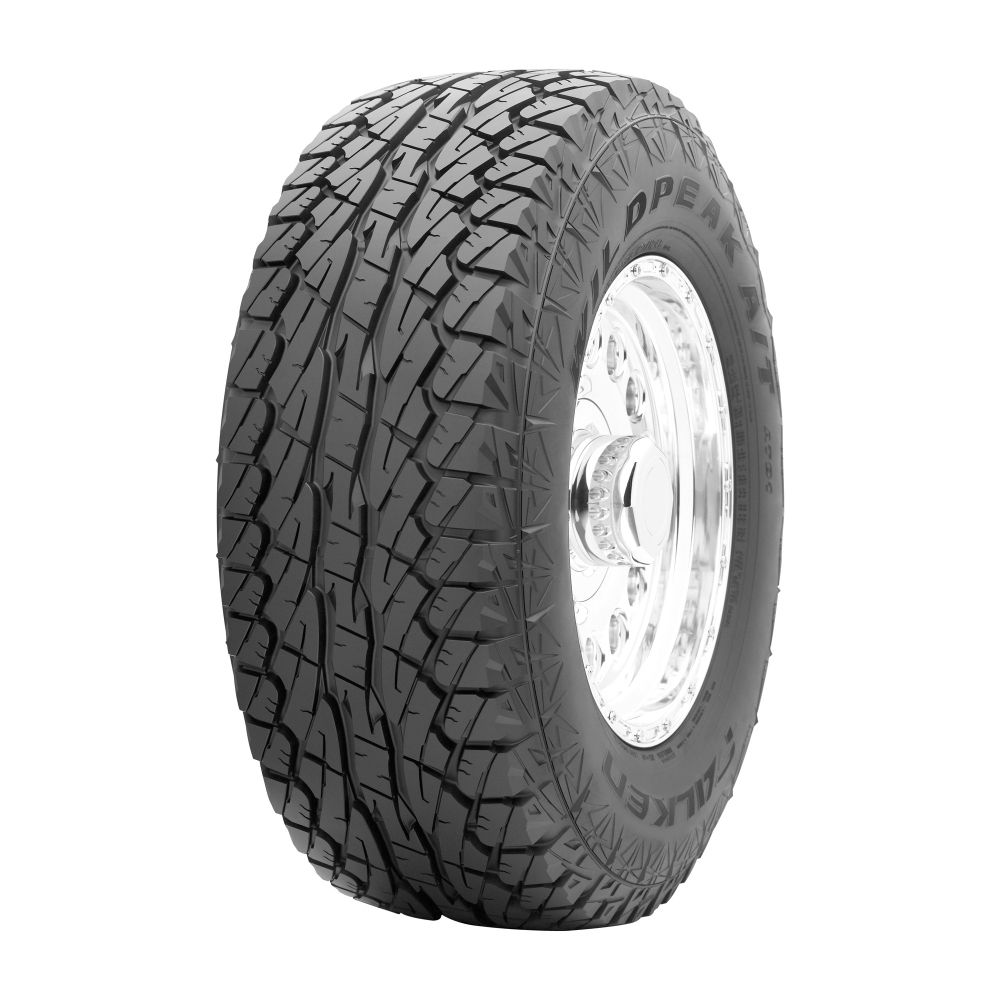 While an all-terrain tire would suit my needs well, I fear that I may be disappointed in their compromises in more extreme trails; sometimes mud is unavoidable, and the loose soil in places like Hollister demand an aggressive tread pattern. Super Swampers (including, unfortunately, the TrXus M/T, which would be fantastic if it was higher quality) are out, because I've never owned a set that was round and didn't vibrate. Most other mud-terrain tires are sorely lacking in siped tread blocks, which compromises their traction in anything outside of mud. A couple of the more street-friendly mud-terrain tires with adequate siping include the following:
Goodyear Wrangler MT/R with Kevlar:
I still feared disappointment from these street-friendly MT tires when not driving off-road. These factors led me to consider a relatively new type of tire, a hybrid between an all-terrain and mud-terrain. So far there are only a few of this type, but from what I've seen on my friends' vehicles and read in online forums, people have been very pleased with their all-around performance. The ones I considered are:
Dick Cepek Radial F-C II:
I almost settled on the Duratrac. It's smooth and quiet on the road, aggressive enough to find traction in all but the nastiest mud, and is heavily siped to provide nearly unmatched traction in snow and ice. This would be the best tire for me, until I remembered another option that until recently wasn't available in a 35-inch size; one with which I actually had brief firsthand experience, and which one of my close friends has been pleased with on a long-term basis:
Treadwright Guard Dog M/T with Kedge Grip:
If you haven't heard of this tire before, don't worry - lots of people don't know a thing about it. I'll explain my reasoning for selecting this tire over all other options in a future blog entry.